We have all heard many romantic love songs. It's the most common type of love song on the radio. However, it's not the only type of love we experience. Here is a collection of songs about friendship. These songs are organized chronologically from the first friends you make at school, to those who make it out of high school with you. The list includes your core group of friends, your girlfriends, and your fake friends. Your BFF is here, too. Songs about friendship break-ups and make-ups are included as well. Grab a drink and turn up the volume, the journey of friendship has begun!
Childhood Friendship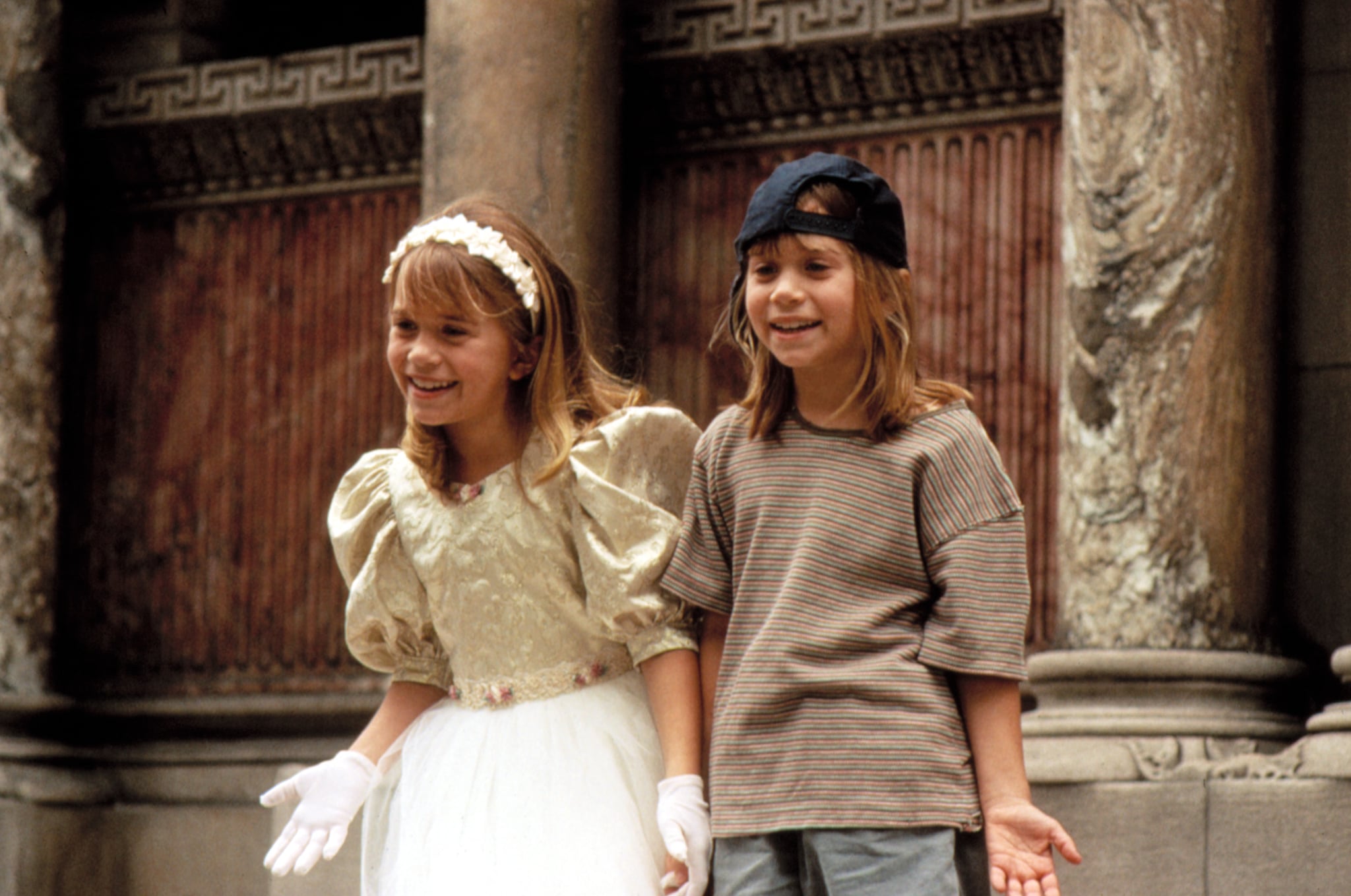 School-aged friendships are special. Often they are the first friends you consciously make outside your family. You sit next to each other in class and see each other on the weekends. These friends can be an obvious pairing like all the kids who skateboarded to school, or it can be two kids from different social classes who are equally obsessed with the same Disney films. These songs represent an innocence that is rarely found outside childhood. Nostalgia is a heavy hitter in this category and these songs bring all the feels (and the memories).
"We're Going To Be Friends" By The White Stripes
The White Stripes sing about the sweet journey of two young friends who go to school together. One time they walk with new shoes and uniforms. Sometimes, they take a detour to the park near the tree and get dirty investigating the bugs found there.
Numbers, letters, learn to spell / Nouns, and books, and show and tell / Playtime we will throw the ball / Back to class, through the hall / Teacher marks our height against the wall
Watch the music video on Youtube, here.
"Crocodile Rock" By Elton John
Elton John sings a song of reminiscence between two childhood friends who laughed and danced together. Even though they grew apart as they got older, they always treasure the memories of doing the Crocodile Rock together.
I remember when rock was young / Me and Suzie had so much fun / Holding hands and skimming stones / Had an old gold Chevy and a place of my own / But the biggest kick I ever got / Was doing a thing called the Crocodile Rock
Listen to it on Youtube, here.
"One And The Same" By Selena Gomez And Demi Lovato
This song is a duet between two young girls who look past their differences in school and decide to support one another, even though it may not be the "coolest" thing to do. The two friends know they are good people separately, but they are great together. In fact, when they combine forces, they become legendary!
It may seem cliche / For me to wanna say / That you're not alone / And you can call me uncool / But it's a simple fact / I still got your back
Listen to it on Spotify, here.
"You've Got A Friend In Me" By Randy Newman
Featured in the film Toy Story, Randy Newman endearingly sings a song about the lasting friendship between two best friends. The loyalty between these friends is lauded and celebrated. The message of the songs is heartwarming: even if some people don't see how great you are, your friend will always see the best in you.
Some other folks might be / A little bit smarter than I am / Bigger and stronger too, maybe / But none of them will ever love you / The way I do, it's me and you, boy / And as the years go by / Our friendship will never die
Watch it (in Toy Story clips) on Youtube, here.
Friendship In Young Adulthood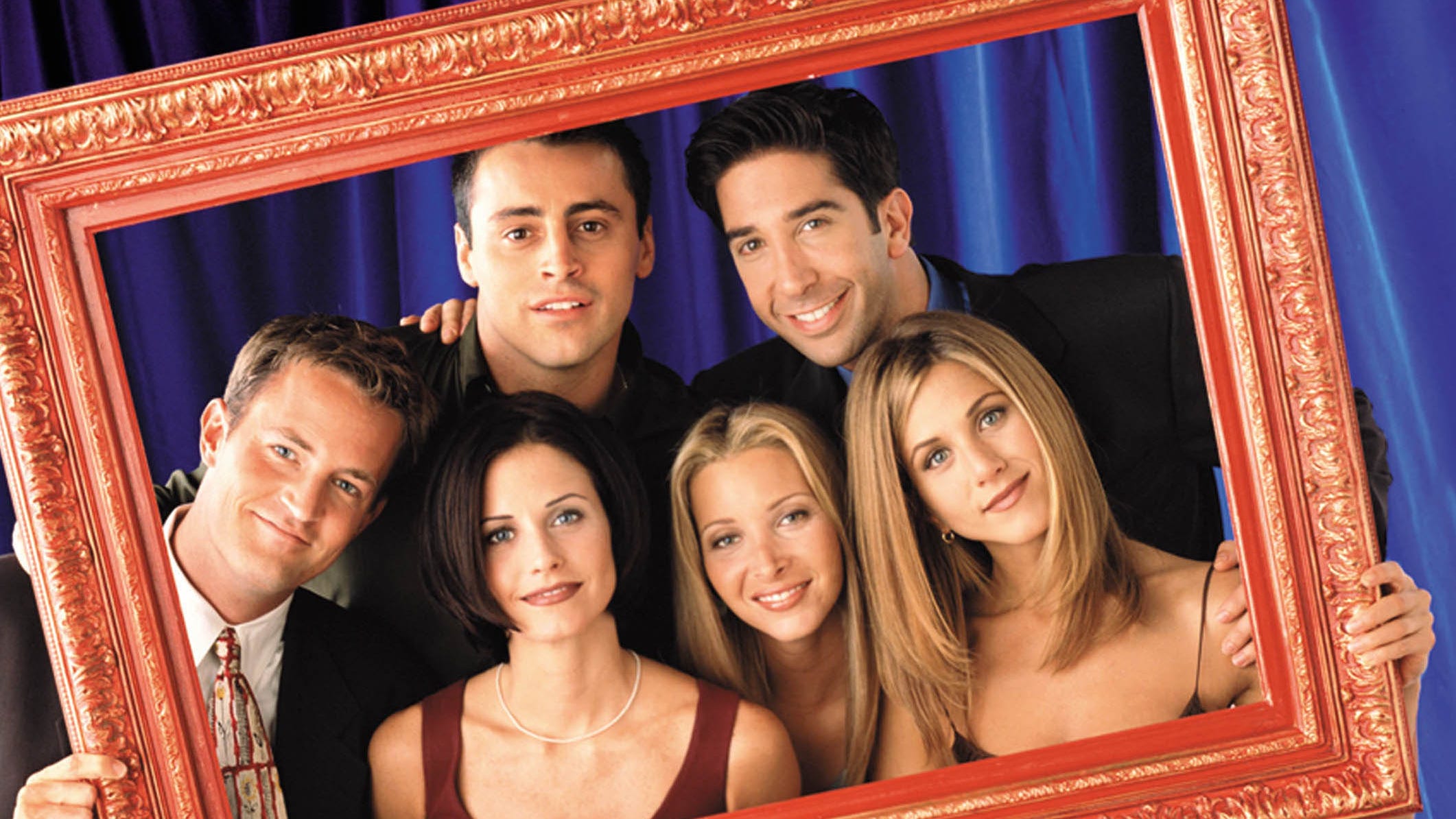 Young adult friendships are unique. It's a time in people's lives where experimentation is normal. The stereotypical high school groups form: jocks, cheerleaders, goths, band geeks, debate, and chess clubs. There are several milestones young adults look forward to; your sweet sixteen, becoming an adult at eighteen, and legally being able to drink at twenty-one. These times only happen once and are usually memorable because emotions are wild and happy and free. These songs involve your friends and celebrating those times, from the parties to graduations and spur-of-the moment road trips.
"This Is What Makes Us Girls" By Lana Del Rey
This song is a girlfriend anthem describing the trouble sixteen year olds get into. It's a sultry acknowledgment that you have to live through specific experiences to grow up. For this song it's cop cars, liquor, high heels, and boys!
There she was, my new best friend / High heels in her hand, swayin' in the wind / While she starts to cry / Mascara running down her little Bambi eyes / 'Lana, how I hate those guys'
Listen to it on Spotify, here.
"Graduation (Friends Forever)" By Vitamin C
As a group of friends graduate high school, they know that their lives (and friendships) will forever change. Even so, they pledge to remain friends as they age and begin their separate careers.
And so we talked all night about the rest of our lives / Where we're gonna be when we turn twenty five / I keep thinking times will never change / Keep on thinking things will always be the same / But when we leave this year, we won't be coming back / No more hanging out 'cause we're on a different track
Listen to it on Spotify, here.
"Here's To You" By Bad Cop/Bad Cop
These songs pay tribute to the lasting greatness of friends who aren't with you at the moment. The bonds and memories shared, however, are lasting evidence of the friendship. The song is a thanks for the memories and life-defining moments shared.
What we made were the best days of our lives / I'm everything I am because of you so thanks, my dear / Please always know that, we had those moments / That defined our history and I'll be taking it with me
Listen to it on Spotify, here.
"Still Running Away" By Handguns
Remember sneaking out of the house to hang out with your friends? You know that these moments take up small moments in your lifetime but you want to remember them forever. When you are together you feel the rush of breaking the rules (by stealing cars!) just to hang out with your friends.
And as we crossed over the big bridge / I crossed my fingers and we made a wish / That we stay until we die, yeah / Roll the windows down and just drive / We didn't tell just for the tonight / I'll be back before the break of time / Before they realize that the car's gone
Listen to it on Spotify, here.
"22" By Taylor Swift
Taylor Swift sings in celebration of her perfect night out as a young adult. The night is spent hanging around with friends, feeling all of the feelings and thinking all your thoughts out loud. 
Yeah, we're happy, free, confused and lonely in the best way / It's miserable and magical, oh yeah
Watch the music video on Youtube, here.
"I Love My Friends" By Foster The People
Friendship is knowing that you are a mess but loving each other anyways. This song is about growing. You know the choices you are making probably aren't the best, but you are going to do them anyways.
All of my friends, they blow all of the paycheck / They got no money, because they're dumb and reckless / But I love my friends, I love my friends / We've got each other, don't need no others / All of my friends, I love my friends / We're a disaster, yeah you know it's true
Listen to it on Spotify, here.
"Fade Away" By Handguns
This song is an acknowledgment that some moments in your life, spent with your friends, will forever be imprinted on your brain. These moments will always stay with you even when the friendship fades away. The painful moments of friendships ending are crucial to your development. You wouldn't trade those moments because those are the ones that define you.
Friendships fade away / And things just fall apart / But these are the moments / That make us who we are
Listen to it on Spotify, here.
Friendship Group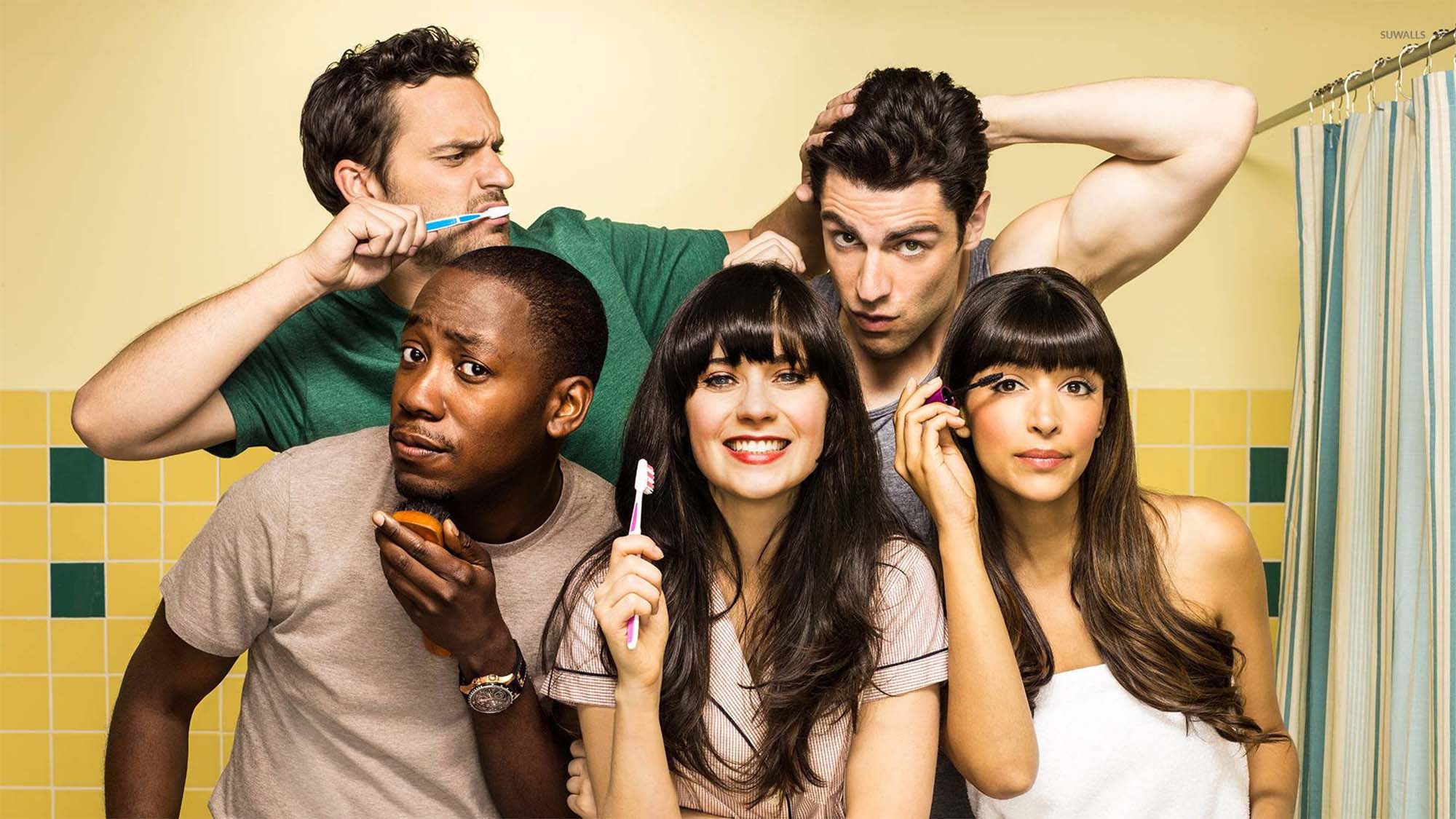 Your band of friends is that core group you do everything with. It can be an eclectic group with only one specific thing in common. This can be a literal band formed in your parents garage or it can be the your college roommates or it could even be your siblings once you get older and less like I'm-telling-mom and I-hate-your-face. These friendships are special because they really force you to work on the relationship regularly. These songs are about seeing other people's flaws but accepting them as imperfect as they, and you, are.
"Photograph" By Nickelback
A flood of memories comes back when you see a photograph from your youth of you with your best friends. You remember how cool you thought you were, breaking into school and getting a police record. You laugh as you remember the arcade that you visited after school and the dreams you had of making it big as a singer.
I miss that town / I miss their faces / You can't erase / You can't replace it / I miss it now / I can't believe it / So hard to stay / Too hard to leave it / If I could, I'd relive those days
Watch the music video on Youtube, here.
"Anywhere But Home" By Handguns
Handguns sing about four friends touring in an old van; the lure of playing live music intertwines with just being with your best friends 24/7. The band members leave their boring jobs with the knowledge that the tour is where their best memories are going to be made. When the tour ends, the memories (which mean everything!) will endure.
And it's more than just a tour / More than just these songs / It's the feeling of know that this is / This is everything we've got / And there's no place that I'd rather be / Than stuck in this van with you three
Listen to the song (and album) on Spotify, here.
"Shitmachine!" By Days N' Daze
Days N' Daze sing about a band of friends who are on tour for their music. The friends drive from coast to coast and know that their tour, and lives, are a mess. They drink too much and aren't the nicest people, but they are loving the tour for what it is.
This is a shit-show, it's a disaster / But its everything I've ever wanted / And I wouldn't trade it for the world / And I wouldn't trade it for the world / All my friends are dirtbags / My friends are assholes / But I love them just the way they are / You know I wouldn't change a thing
Listen to it on Spotify, here.
"Friendship" By Tenacious D
Sometimes friendships are built on a common ground. When this happens, it's known that the friendship will end when that common ground evaporates. Until then, the friendship is weird and strong and awesome!
Friends will be friends / They're running naked in the sand / Friends holding hands / Will someday surely form a band / Friends will be friends / They say that friends are friends / To the bitter end / Long-as-there's-a-record-deal-we'll-always-be-friends!
Listen to it on Spotify, here.
Best Friendship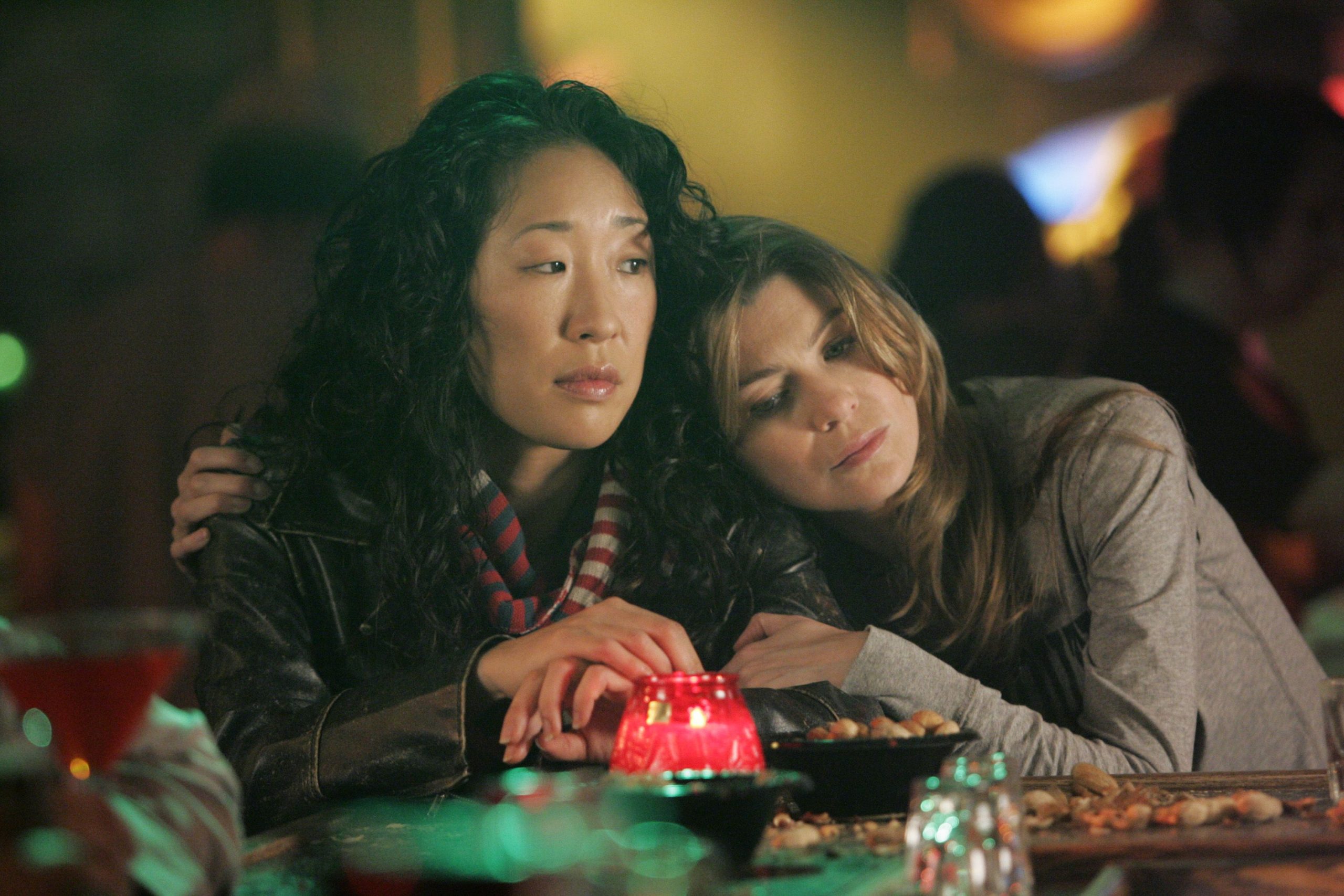 Ah, your best friend forever, your ride or die, your platonic soul mate — we can't forget them! This person can stem from any of your earlier friendships but has since evolved into more. This is the person who just gets you. Your weird quirks, bad singing voice, and terrible diet are completely understood and accepted by your best friend. You can cry on their shoulder and yell at them in anger and buy them a pie when they've had a bad day. There isn't anything you wouldn't do for this person. These are all songs dedicated to that person. An "Ily sm rn bff" text is probably due too.
"My Best Friend" By Weezer
Weezer sings a simple message for your best friend; "I'll try really hard not to screw this friendship up." While some of your other friendships are come-and-go, your best friend is one that will stay. You'll put in the extra effort for your best friend because you love them so much.
You are such a blessing and I won't be messing / With the one thing that brings light to all of my darkness / You are my best friend / And I love you, and I love you / Yes I do
Listen to it on Spotify, here.
"Bros" By Wolf Alice
There is something special about having a best friend that is broken in the same way you are. Your friendship survives through bad haircuts, messy relationships, and cancelled plans. There is no one better for you than them.
Shake your hair, have some fun / Forget our mothers and past lovers, forget everyone / Oh, I'm so lucky, you are my best friend / Oh, there's no one, there's no one that knows me like you do
Watch the music video on YouTube, here.
"I'll Be There For You" By The Rembrandts
The Rembrandts song has absolutely become I C O N I C with its connection to the TV show Friends. I mean, who else would you jump around in a water fountain with? Or be seen on an orange velour couch for? F R I E N D S.
Seems you're the only one who knows  / What it's like to be me / Someone to face the day with / Make it through all the rest with / Someone I'll always laugh with / Even at my worst, I'm best with you, yeah
Listen to it on Spotify, here.
"True Friend" By Miley Cyrus
Miley Cyrus gives us a list of what makes a person a true friend, by staying by your side and going to the ends of the earth for you. This friendship is real, you feel safe telling someone they are wrong and trusting they aren't going to leave you. You know they will be with you until the end.
When something ain't right / Talk with me now and into the night / No need to pretend / You're a true friend / You're here till the end / Pull me aside / When something ain't right / Talk with me now and into the night / 'Til it's alright again
Listen to it on Spotify, here.
"Friendship" By Judy Garland And Johnny Mercer
A song of friendship from decades ago that is still current, Judy Garland and Johnny Mercer sing of their friendship surviving bullets, saws, black eyes, and lost teeth! This is a friendship that doesn't mess around and will not end because of life's trivialities.
(If you ever lose your mind, I'll be kind) / And if you ever lose your shirt, I'll be hurt / (If you're ever in a mill and get sawed in half, I won't laugh) / It's friendship, friendship / Just a perfect blendship
Listen to it on iHeart, here.
"You're My Best Friend" By Queen
"You're My Best Friend" is a classic song by Queen about that one friend who you always return to, your rock in a turbulent ocean storm. You have other friends, but no friendship is like this one, your best friend. They have been by your side forever and provide everything you need.
Ooh, I've been wandering 'round / But I still come back to you / In rain or shine / You've stood by me girl / I'm happy at home / You're my best friend
Watch the music video on Youtube, here.
"See You Again" By Wiz Khalifa Ft. Charlie Puth
Family is made but it's also chosen. Some friendships are so strong that they turn into a family of choice. Those who you choose to make your family are your ride or die, your best friend forever, and remain with you even after they're gone. This song is an ode to friends that are gone but never forgotten.
And the vibe is feeling strong and what's / Small turn to a friendship, a friendship / Turn into a bond and that bond will never / Be broken and the love will never get lost
See the music video on Youtube, here.
Girls Friendship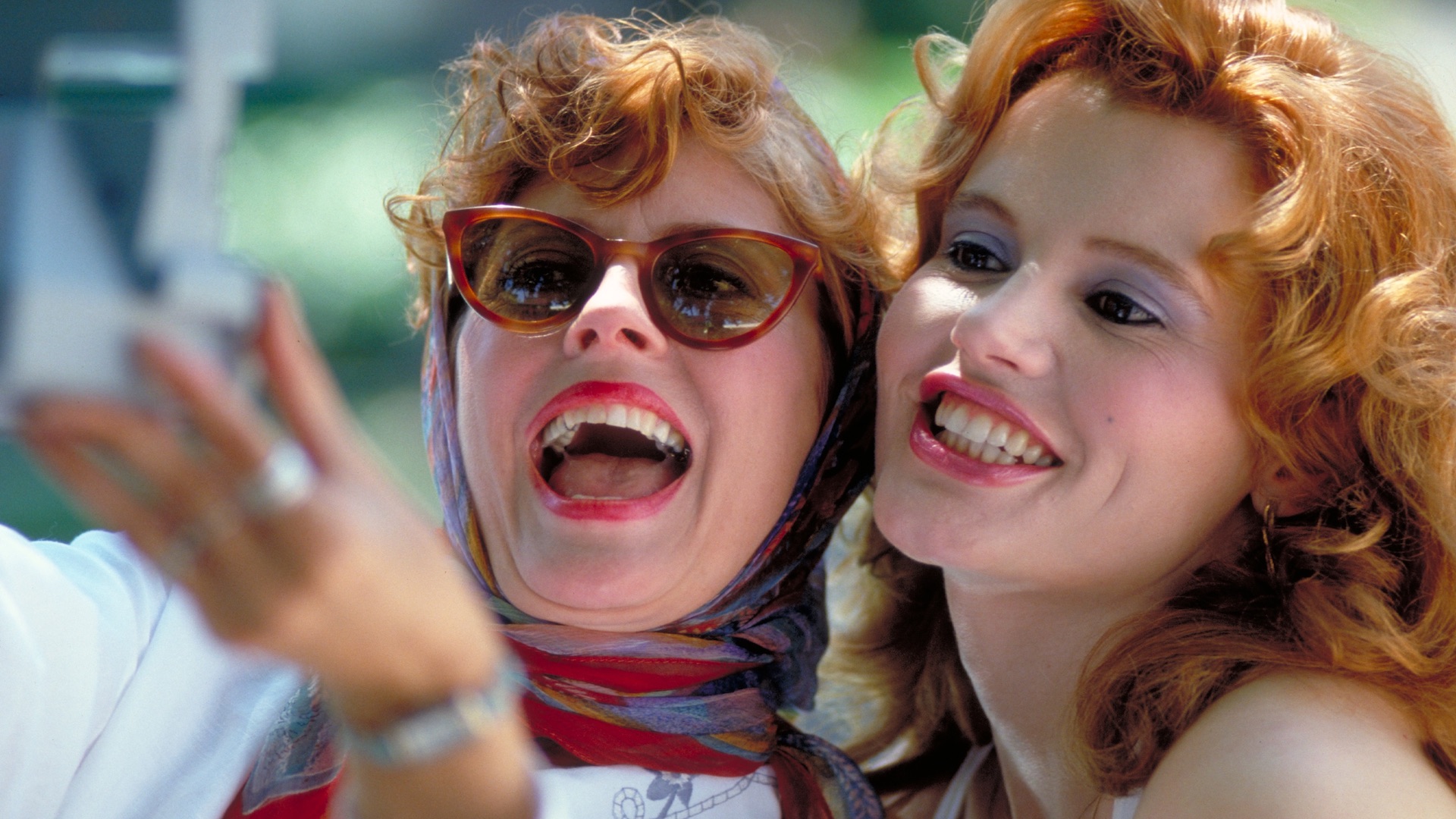 Girlfriends is somewhat of a treacherous friendship category. It can be easily transformed into a clique or WASP society. True girlfriends will support you unconditionally through your romantic ups and downs. They will have a weekday living room dance party just because and bake you brownies on a Sunday for no reason. These friendships are full of spontaneity but grounded in day-to-day normality. These songs celebrate the silliness and the solidarity of those friendships.
"Me & My Girls" By Selena Gomez
Selena Gomez sings a powerful anthem that unites all the ladies who aren't dependent on a man's attention in order to have some fun. The ladies know that they'll attract male attention so they send out a statement: it's girls night and the girls are sticking together.
I'm going home with who I came with / And who I came with / Me and my girls, me and my girls / You can look, but don't touch / I'm not here to hook up / I'm just here to turn up
Listen to it on Spotify, here.
"That's So Us" By Allie X
A song so specific, you know who it's about–it's about us!
Can't do crowds, not our scene / We get anxiety / That's so you, that's so me / That's so us / Wearing black at the beach / Looking pale, feeling chic / That's so you, that's so me / That's so us
Watch the lyric video on Youtube, here.
"Me And My Girls" By Fifth Harmony
"Me and My Girls" is a pure bubblegum bop of a song by Fifth Harmony that's full of camp and kitsch about a girls night in! It's a night where the lights are turned off, the music is turned up, the comfy pj's are on, and cell phones are out to document the night via selfies. Sometimes you just need a night with your best girlfriends.
My voice is gone, got my favorite PJ's on / Times like this don't always come along / You're all I need, there's nowhere I'd rather be / Then to have you crazy freaks with me / We get crazy with it, we get stupid with it / We don't care if people stare
Watch the music video on Youtube, here.
"Wannabe" By Spice Girls
A note to all future beaus, my friends need to vet you first. 
If you wanna be my lover, you gotta get with my friends / (Gotta get with my friends) / Make it last forever, friendship never ends
Watch the music video on Youtube, here.
"Girl" By Destiny's Child
This song serves as a wakeup call to a girlfriend in a bad relationship. You've had this conversation before and hope this is the time she will listen to (your) reason and leave the relationship. This song is a plea to listen to old friends who have known you forever and can see your relationship is bad for you.
Girl, take a good look at yourself / He got you going through hell / We ain't never seen you down like this / What you mean you don't need us to help / We known each other too well
Watch the music video on Youtube video here.
Friendship of Fakes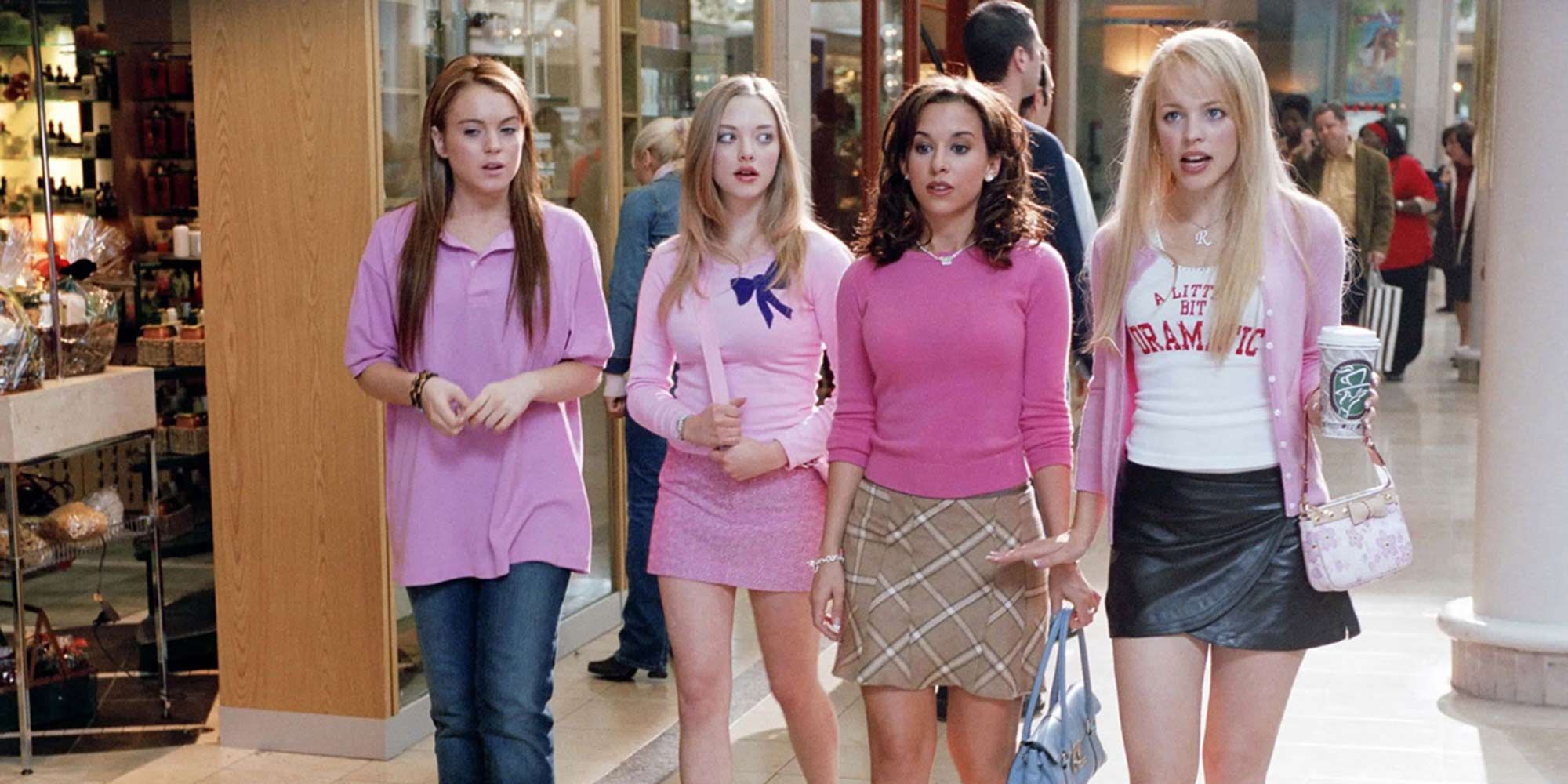 The fake friendships are surface relationships that provide company but no emotional support. These could be the first person you meet in a new place or the popular person with a lot of friends already. Perhaps it's just someone who just wants something from you. These friendships are volatile, unhealthy and just plain un-fun. Take a deep breath and feel the anger from that time you were duped and paid the price.
"F.F.F" By Bebe Rexha Ft. G.Eazy
A freaking middle finger to all the fake friends running free.
Be careful with the people you meet here, I'm sayin' / Uh, yeah / Is there anybody real out here? / Got my middle, middle up / While I'm singing / F**k fake friends, we don't need 'em
Watch the music video on Youtube, here.
"Real Friends" By Camilia Cabello
You move to a new town and realize how alone you feel. You have no friends here. As you search for a true friend, you find only fakes.
I'm just lookin' for some real friends / All they ever do is let me down / Every time I let somebody in / Then I find out what they're all about / I'm just lookin' for some real friends / Wonder where they're all hidin' out / I'm just lookin' for some real friends / Gotta get up out of this town
Listen to it on Spotify, here.
"Fake Nice" By The Aces
The Aces sing "Fake Nice" about that instant friend you meet in a new city; the fake friend. You know the friendship isn't going to last and you take it for what it is, a quick fake relationship. You look at the fake friend and wonder why you associate with someone who will only disappoint you.
Oh you know how to win them over but not this time / And if they ask, I'll be honest, say what's on my mind / Oh she's so fake nice / Oh she's so fake nice / Had me sympathizing / Oh you're so fake nice / Oh I'm naive / If I wanted simplicity why'd I move to the city
Listen to it on Spotify, here.
Easy Friendship Breakups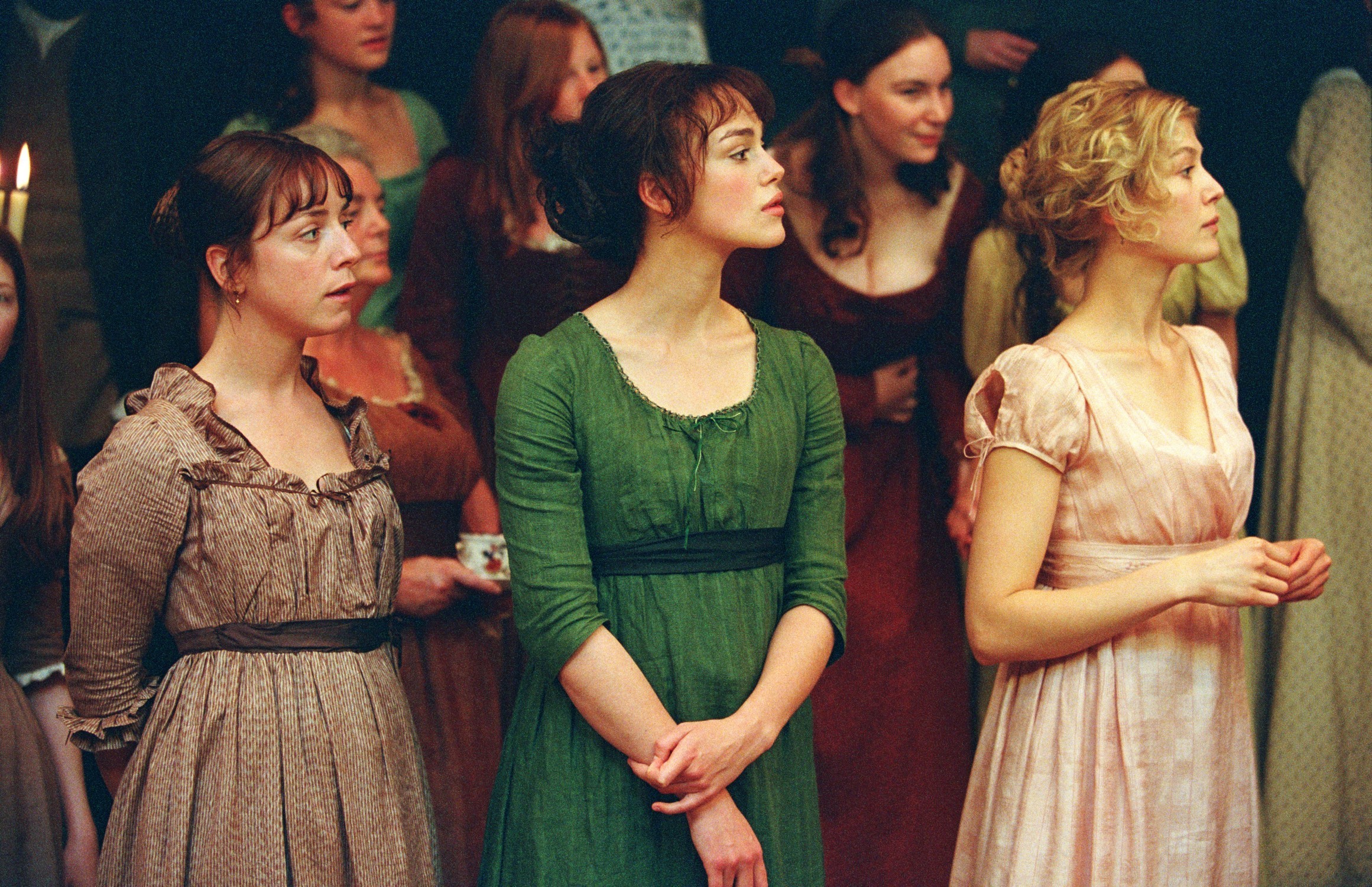 Sometimes two people drift apart and the friendship ends. This can happen because there is nothing in common anymore, or something that has always been a point of contention finally becomes too much to bear. While the ending is still painful, it's been a long time coming and you are (somewhat) ready for it. Beware, these songs bring heartache.
"Don't Go Away" By Toad The Wet Sprocket
Friendship doesn't have to end in a fiery blaze, it can slowly end and it doesn't even really bother you. This song is a plea for the friendship not to end and be forgotten like old dreams of fame and fortune that you shared with the other person.
We've been sharing so many words and feelings / Age is heavier, it seems, than years alone / But, I told you things I wouldn't dream of telling anyone / Are we drying out, like flowers from a forgotten someone
Listen to it on Youtube, here.
"Need You" By Allie X
You look around one day and realize your friend used to be here, and now they are gone. You question if you really needed them or if they needed you.
Hey, where'd you go? / We used to be friends / We used to be close / Hey, why'd you leave? / I used to need you / You used to need me
Watch the lyric video on Youtube, here.
"When She Loved Me" By Sarah McLachlan
Featured in the film Toy Story 2, "When She Loved Me" is a touching song describing the pain of two people growing apart. When one person grows and the other person stays the same, the friendship strains and can break apart.
So the years went by / I stayed the same / But she began to drift away / I was left alone / Still I waited for the day / When she'd say, 'I will always love you'
Listen to it on Spotify, here.
"We Used To Be Friends" By The Dandy Warhols
The Dandy Warhols sing a hauntingly beautiful "We Used to Be Friends" remembering a long forgotten friendship. You hadn't thought of that person in forever and you try to remember why you aren't friends anymore. Was it you that said something? Or something the other person did?
It's something I said / Or someone I know / Or you called me up / Maybe I wasn't home / Now everybody needs some time / And everybody knows / The rest of it's fine / And everybody knows, yeah
Watch the music video on Youtube, here.
"Mudblood" By Lauren Fairweather
This song is JK Rowling's words turned into song. It's a haunting retelling of the character Severus Snape's hurtful words to Lily Evans in the Harry Potter series. One hurtful word too many leads to the friendship breaking apart for the final time.
And I don't even know what I ever saw you / And now never again will I ever talk to you / So we're done, this is what I get / For standing up for you / I thought our friendship meant something to you
Watch the live version on Youtube, here.
Friendship Ending Bitterly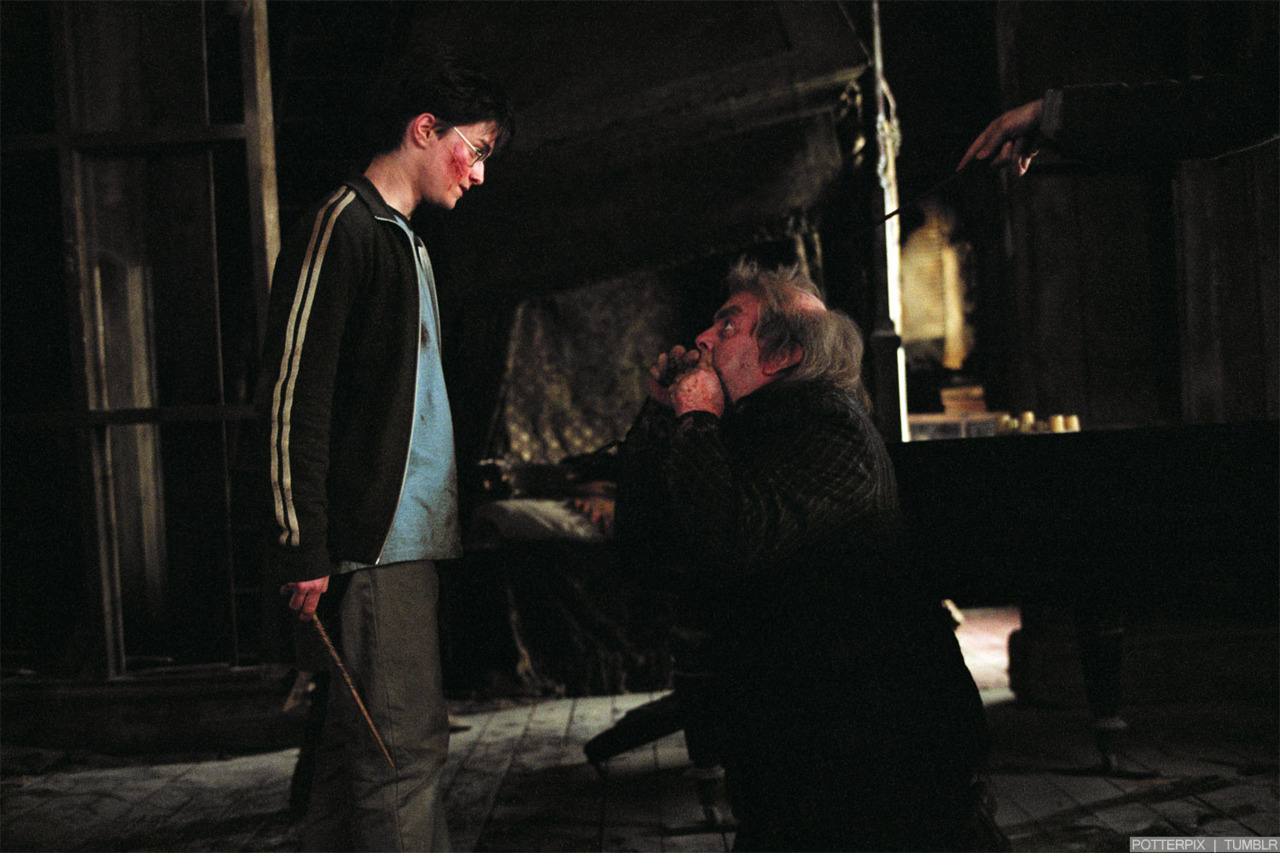 Friendships that don't easily end can end with bitter contempt. Maybe there was a big event that caused an irreparable separation, or a new contentious person entered the friendship and caused the rift between the original two. There can be betrayal of emotions or fidelity. Recall the anger with these songs about bitter breakups.
"Don't Speak" By No Doubt
The end of a friendship is painful. They want to make excuses and you don't want to hear them. You don't need explanations but you do want to know how you can not be friends anymore.
You and me, we used to be together / Every day together, always / I really feel that I'm losin' my best friend / I can't believe this could be the end / It looks as though you're lettin' go
Watch the music video on Youtube, here.
"Ignorance" By Paramore
When the best friendships break up, it's rough and vivid. You feel judged and misunderstood. You wonder where is this person you loved? Who is this person in front of you now?
Yeah, the friends who stuck together / We wrote our names in blood / But I guess you can't accept that the change is good / It's good, it's good
Watch the music video on Youtube, here.
"We Hate It When Our Friends Become Successful" By Morrissey
A break in the friendship happens when you are both reaching for success. A fragile friendship will break apart when one succeeds and the other doesn't.
We hate it when our friends become successful / And if they're Northern, that makes it even worse / And if we can destroy them / You bet your life we will destroy them / If we can hurt them / Well, we may as well / It's really laughable
Watch the music video on Youtube, here.
"The Loser Wins" By Atmosphere
You tried to fix the friendship but all you created was distance in the relationship. Once you have distanced yourselves you find you are in a better place apart from each other. This song celebrates the end of a friendship and the freedom of getting away from that toxic friend.
I won't trust you again / Getting better at choosing friends / This time the loser wins / Cause I learned how to cut off the looser ends
Listen to the song on Spotify, here.
"Jaked On Green Beers" By Alkaline Trio
The song is a snarky recount of a friendship that turned sour. It contains references to missed warning signs and advice gone unheeded. You hope that the break up is for good this time because you know you are better off without them.
There was a time when I thought you were a friend to me / I think those times I was probably just drunk / And if they offered a test about being a good friend / I'd put money down that you'd surely flunk / The only thing that you ever really took from me/ Were my records to sell them for dope
Listen to the song on Spotify, here.
"Best Friends, Right?" By Amy Winehouse
Amy Winehouse sings "Best Friends, Right?" which is heavily dripping in sarcasm about a friendship gone bad. The lyrics are soft and smokey. You know when it's time to move out of the shared flat and end the relationship for good.
I can't wait to get away from you / Unsurprisingly you hate me too / We only communicate when we need to fight / But we are best friends, right?
Listen to the song on Spotify, here.
Trusting In A Friendship Again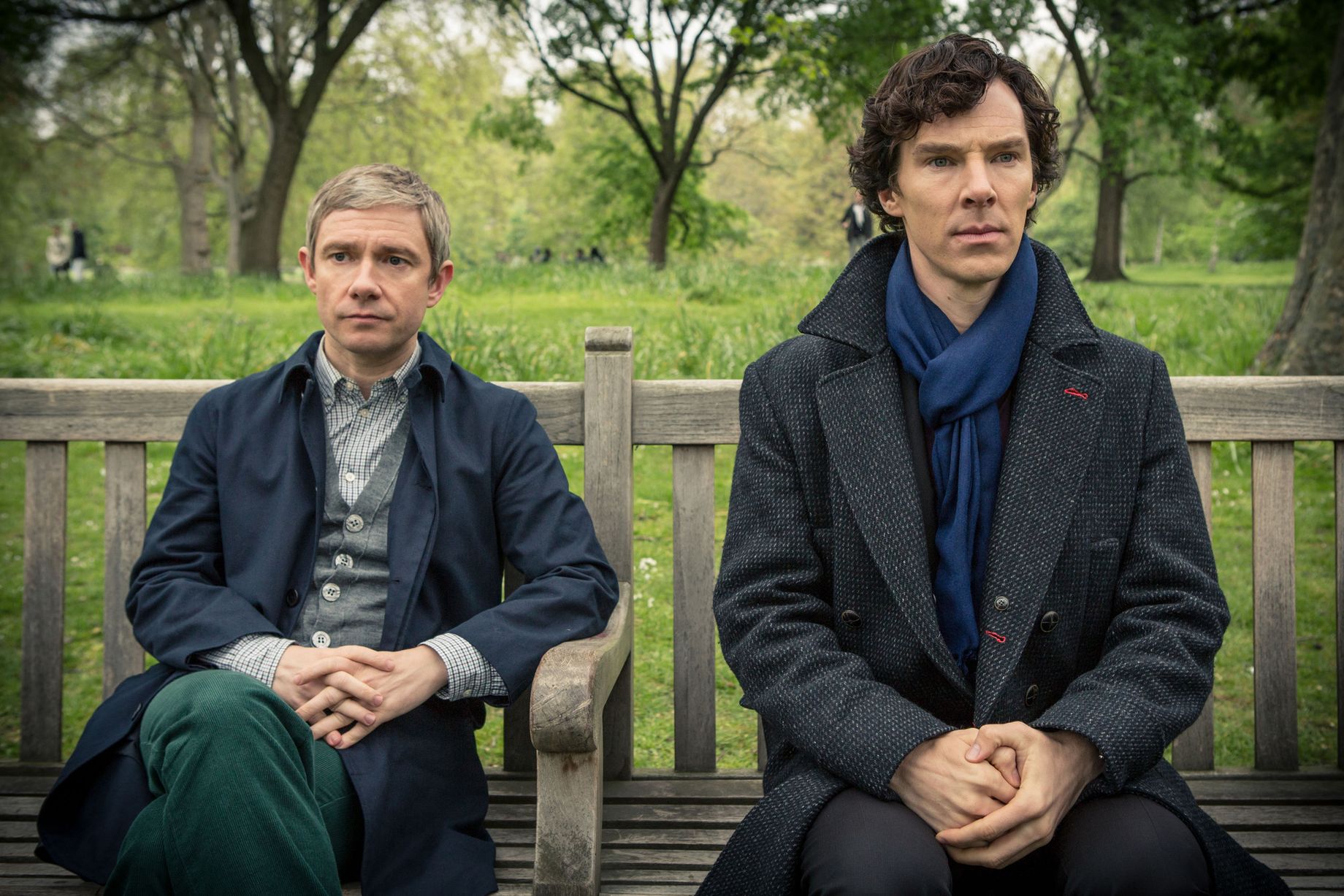 Even though a friendship may break, there is the possibility of repairing that relationship. It's a really tough decision when you take the chance to trust the person again. It's a fragile trust from a wary friend. Relive (or begin) the journey now.
"Never Let Me Down Again" By Depeche Mode
Depeche Mode sings "Never Let Me Down Again" which is about choosing to trust that friend that has already let you down once before. You hear the promise of trying harder but you feel the fear of the past repeating itself.
I'm taking a ride / With my best friend / I hope he never lets me down again / Promises me I'm as safe as houses / As long as I remember who's wearing the trousers / I hope he never lets me down again
Watch the music video on Youtube, here.
"Gift Of A Friend" By Demi Lovato
Demi Lovato slowly recounts the emotions you feel when you try to push everyone away and try to do everything alone in "Gift Of A Friend." You rediscover the beauty you find when you let yourself have a friend. It's easier when you don't have to be alone and you have someone you can count on.
Sometimes you think you'll be fine by yourself / 'Cause a dream is a wish you make all alone / Its easy to feel like you don't need help / But its harder to walk on your own / You'll change inside / When you realize / The world comes to life / And everything's bright / From beginning to end / When you have a friend / By your side / That helps you to find / The beauty of all
Watch the music video on Youtube, here.
"Best Of Friends" By Pearl Bailey
Featured in the film The Fox and the Hound, "Best of Friends" is a song about that special bond between (new) best friends. Hearing the earnest hope that the friendship will last forever tugs at your heart strings.
When you're the best of friends / Sharing all that you discover / When these moments have passed / Will that friendship last / Who can't say there's a way / Oh, I hope / I hope it never ends / 'Cause you're the best of friends
Listen to it on Spotify, here.
"Lean On Me" By Bill Withers
This is a classic song about the way of the world; I may not need you now, but I will sometime in the future! Let me help you now so you have the ability to help me in the future when I will need you.
Please swallow your pride / If I have things you need to borrow / For no one can fill those of your needs / That you won't let show / You just call on me brother, when you need a hand / We all need somebody to lean on
Listen to it on Spotify, here.
Finding Your Home in Your Friendship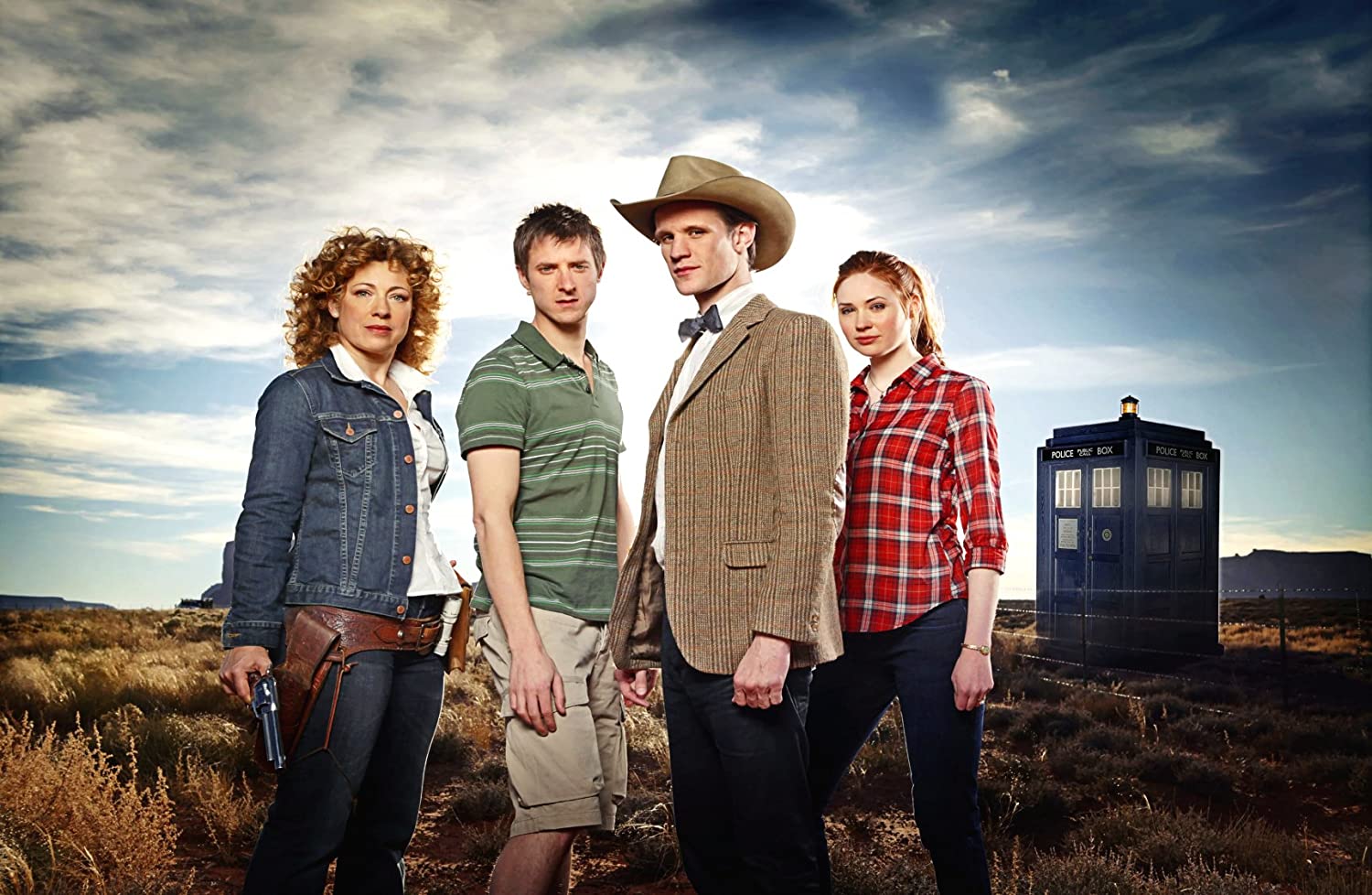 These songs represent the feeling of coming home again. Maybe you made up with that friend you stopped talking to years ago. Perhaps you saw your childhood best friend in the supermarket in your home town. That song you and your friends listened to All. The. Time came up on the radio the other day. It could be seeing an old (probably adorable) photo of you and your best friend. It doesn't matter how you get there, but finding your way home again is special.
"Castle On The Hill" By Ed Sheeran
Returning home once you've grown up brings back memories you haven't thought of in a long time. You recall vividly the results of the choices you made. You remember the broken bones and broken hearts of the past.
We found weekend jobs, when we got paid / We'd buy cheap spirits and drink them straight / Me and my friends have not thrown up in so long, oh how we've grown / But I can't wait to go home
Watch the music video on Youtube, here.
"Friends" By The Beach Boys
Even distant friends are true friends according to The Beach Boys' "Friends." You may be far apart for a time but when you need each other, you are there for one another.
We drift apart for a little bit of a spell / One night I get a call and I know that you're well / And days I was down you would help me get out of my hole
Listen to it on Youtube, here.
"Friends" By Elton John
You don't have to find all your friends at home or work or school. You can find them as you travel too. There is something special about a friend made on the road, the shared experiences and unique moments.
For friends are found on every road / Can you ever think of any better way / For the lost and weary travelers to go? / Making friends for the world to see / Let the people know you got what you need
Listen to it on Youtube, here.
"Count On Me" By Bruno Mars
A sweet melody created by Bruno Mars, "Count On Me" features slightly stalk-y lyrics of always having your friends back, across the oceans and all the way into their bedroom.
If you tossin' and you're turnin' and you just can't fall asleep / I'll sing a song / Beside you / And if you ever forget how much you really mean to me / Everyday I will / Remind you
Listen to it on Spotify, here.
"Comfort Crowd" By Conan Gray
You go back to your family after you make a mess of things, not knowing how to live with the pain of your mistakes. You know your family will call you on your bullshit and say the words needed for you to heal.
My breath's gettin' short and I'm unsteady / Wellin' up in tears as I lay upon your belly / Telling you I'm fine / I don't really need nobody / But you say through a sigh / That I said that lie already / I just needed company now
Watch the music video on Youtube, here.
Friendship Is The Relationship Of The Moment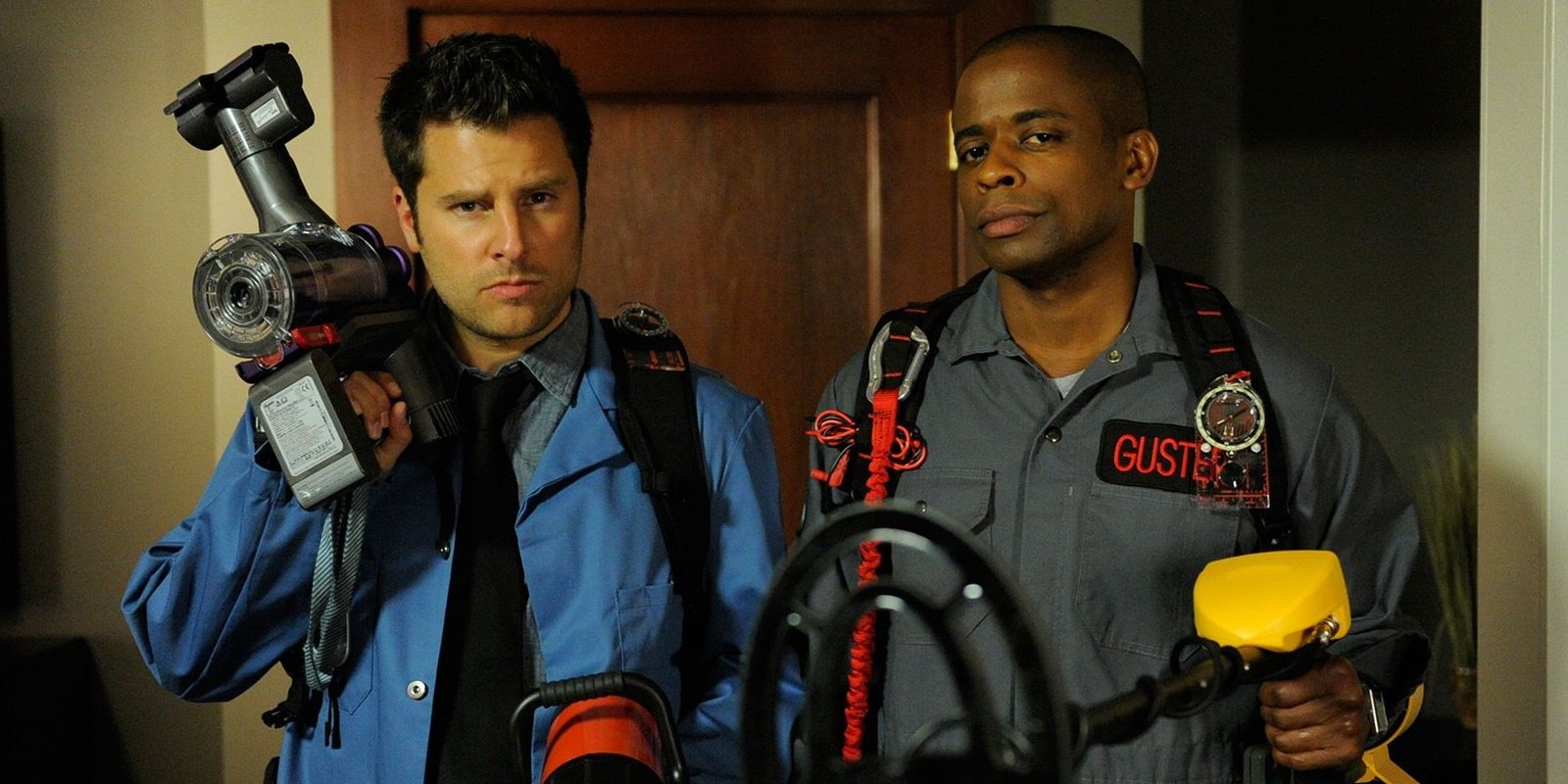 Platonic love can be just as complex and intense as romantic love. It has its ups and downs; there are friend breakups and blow outs. Whether you make a fast friendship or a forever friendship, each relationship teaches you something. Love is important in all forms. Now, give your best friend a call and talk about that song you haven't heard in forever or that song that so describes your friendship.